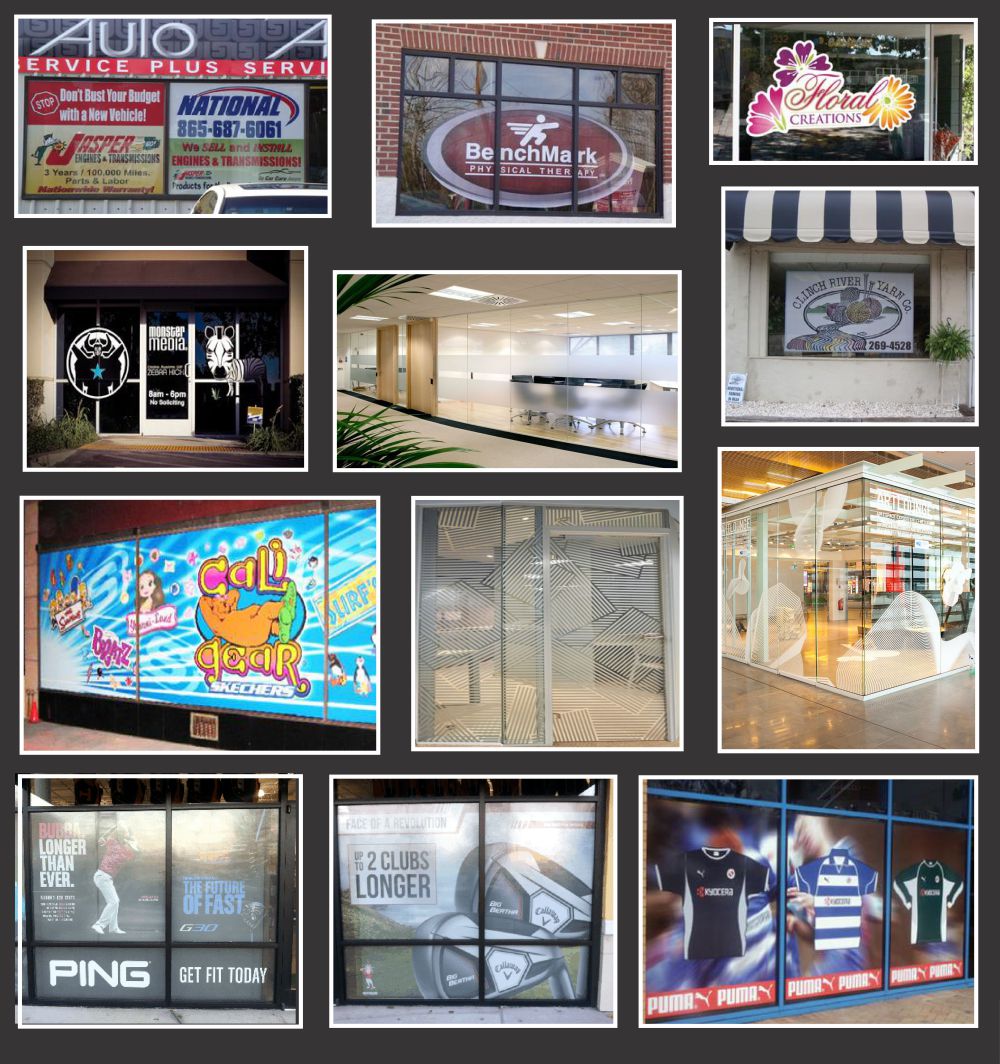 Custom Window Graphics for Inside & Outside
Front doors to those large windows can be made interesting and inviting to your current and future customers. Nothing stops you but your imagination.
Outside the Window Perf is a great form of advertising! Great for store front window displays. Perforated window film (window perf) opens a new world of promotional opportunities by turning glass doors and windows into prime advertising space. Window perf is applied to the inside or outside of your window. The graphics can be viewed from the outside but does not obstruct the view from inside.
Inside you can use Window Perf or one of the matte films that give beautiful effects. These films come in frosted, silver flake, crystal, and etched glass. Each gives it own unique effect to the glass. Check out some of the things that have been done using these products

Cooley Signs can conduct a site survey and by using photos of your windows show you how the graphics you select wiil look prior to production.
We can also design graphics for you based on a short interview of your requirements.